About Us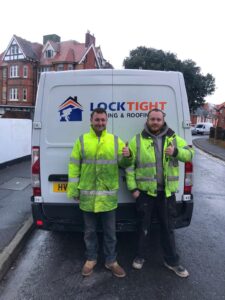 Here's an about us section to let you meet the team and see how we operate a little differently to other roofing services you may have used in the past. We're local, professional and trusted. Whilst we haven't been around as a service for very long our team have over 25 years of experience and all the tools and know how to make any roofing, chimney, guttering and loft insulation issue a thing of the past.
We work hard and fast to ensure that your projects are always completed on time and to your specification. Roofing services with a personal touch. That's us. Transparent from start to finish and even beyond. Our team will tell you honestly if your job is going to be expensive or time consuming. Furthermore our after care packages will make sure that you're covered from potential faults for a long long time.
Our Friendly Team…
Call today and speak to one of the team about how we can get the ball rolling on your chimney, roofing, guttering, or loft insulation projects. We won't make you wait months for a quote like other services in the area. In fact we can usually provide a quote within the same week of your call. We expect excellence and won't settle for anything less. Neither should you! Roofing can be expensive and time consuming.
That's why we work in large groups to cut down on time you have to be living in the middle of a construction site. Some services only use a small team or maybe even just one roofer. That makes tasks a whole lot longer and more drawn out than they need to be. That's why Locktight Building & Roofing Poole will make sure to assess the job in front of us and make appropriate adjustments to make sure you're not living with scaffolding around your house for months on end. Call today and speak to the team!