Roofing Poole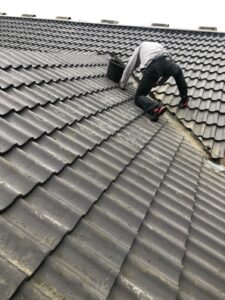 Welcome to Roofing Poole, your local, trusted, professional roofing service for the Poole and neighbouring areas. We offer free no obligation quotes with all work and offer a wide range of services from chimney repair to gutter cleaning and everything in between. 
Here's a list of services we're able to provide in the Poole area;
New Roof Construction

Roof Repairs

Flashing & Lead Work

Roof Reconstruction

Extensions

Slate & Tile Roofing

Leak Repairs Emergency & Everyday

Roof Cleaning

Repointing, Removal, & Repairs On Chimneys

WIndow Installation

Loft Insulation

Guttering Repairs & Replacements

Soffit, Cladding, & Fascias

Flexible No Obligation Quotes at a Time To Suit You

Much More..
If you can't see the service you're after listed above, don't worry. There's a tonne of other services we offer on a daily basis. For a more in depth look at the services we provide why not visit our services page. Alternatively you could always call us anytime and ask us whether we provide the service you're looking for. Roofing Poole won't make you listen to any sales pitch or jargon. We'll just provide you with the answers you want and talk you through anything you'd like to ask us about. Call today and speak to one of the team about how we can get the ball rolling with your project today.
Roofing Poole Leak Repairs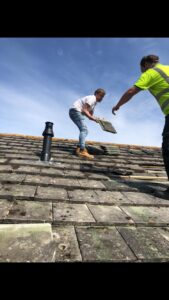 When you're looking for a roofing service local to you in the Poole area. A service that provides both free no obligation quotes and emergency leak repair if and when you need it. Look no further than roofing Poole to get you over the line whatever you require. We won't charge you a call out fee if you need someone in an emergency. Don't wait around when you spot a leak in your roof. We're here to provide the best professional services available catered around your needs.
Whatever the issue your facing roofing Poole will be able to come out to you and fix the issue. With a free no obligation quote from a professional, experienced roofing specialist. Our team are here to serve you. Whilst we aim to make money from a business perspective we don't actually mind providing quotes to people who know they aren't ready to have the work done or are just planning their project out. No matter whether commercial or residential. Any job big or small we'll come and quote you for it and if you're happy with the quote we'll send our team out to assist you in completing whatever task you put in front of us.
Call roofing Poole today and find out why so many homes and businesses in the Poole area are switching their roofing service provider to us. Competitive rates, friendly and experienced team and genuinely great customer service all rolled into one package under one roof. With free no obligation quotes on all work we're ready to help you turn those roofing nightmares into a thing of the past. Today! Call now and speak to the team.
Roofing Poole, Professional, Experienced, Specialist
When you're looking for a local roofing service in the Poole area. First of all you'll notice you're not really spoiled for choice. There might be a few services around but the ones that are aren't as big as us and could be fully booked for up to the next 6 months! That's where roofing Poole comes in. We're a large team of roofing, chimney, guttering, and loft insulation professionals. We deal with both commercial and residential projects and will work hard to get your projects up and running and completed on time to specification every time.
Whether you need massive repairs or just a 15 minute gutter clearance. We'd love to help you no matter what stage you're at. So whether you'd like to just ask some questions or whether you're ready to take your project to the next stage give us a call! Our expert team won't try and sell you anything, and you won't have to listen to a sales pitch before you get to ask your questions. Just real people talking to other real people trying to get roofing services.
We have over 25 years of experience. This means we've tackled a fair few roofs in our time. We apply the knowledge we've gained over the many years we've been providing these services and apply it to all of the new projects we undertake. Leaving you with a dedicated team of roofing specialists flexible and working with you towards the common goal of completing your desired projects. Call today and speak to one of the team!
New technology helps prevent leaks and save you money
Recently there has been a lot of new technology developed  to try and prevent roof l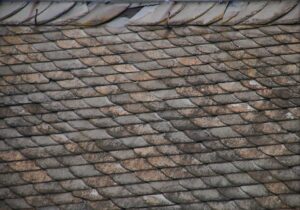 eaks, as well as to find the source.
Indeed actually finding the source of a roof leak can  be half of the battle of dealing with the issue. This is because the actual place that you can see moisture can actually be some distance from the source of the leak . That's why such new technology as what we are about to describe have been developed.
 Moisture meters are electronic metres developed to to find any presence of moisture even if it is not observable by the eye. There are many different kinds of metres for roof and wall scanning. The first height is the pin type which is invasive and requires inserting a probe into the exact being tested. There are also the less invasive metres which are pinless and can detect moisture leaks in the waterproofing membrane, even if the insulation is several inches thick. The way this is done is by sending a signal into the area being tested to detect any changes in moisture
Another form of technology that has been developed to find leaks is is the IT camera. Actually based on infrared thermography the camera is able to sense differences of temperature in an area. It can be used to find any faults in the insulation and structural areas where the heat is leaking, this is especially useful during the winter months as spotting any heat loss through the roof can actually save you huge bills in heating. Another technology is ELD, otherwise known as electronic leak detection. This allows testing without extensive water testing to find the leak and is more accurate. A voltage generator is a hooked up to the membrane ,then a detector with two probes is used to sense the direction of the water. It can be moved around until the actual source of the leak is found. This is very useful for large flat roof for which water testing may require huge amounts of water and not even be accurate. To find out more about these technologies and save yourself money, make sure to get in touch with our team of experts.
Roofing Poole Commercial & Residential Services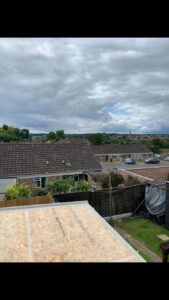 Whether you're looking to get roofing work completed at your home or at your place of work. Roofing Poole is your one stop shop for all roofing, loft insulation, guttering & chimney services in the Poole and neighboring areas. We offer free no obligation quotes to all of our customers and can be contacted via phone call to set up that quotation at any time you like.
Despite being a professional roofing services. We're also people. People who understand that life is insanely busy. Kids, pets, work, household chores to name a few important responsibilities. That's why our dedicated team work from early in the morning til late at night to provide the people of the Poole and surrounding areas with the all important roofing and building services they need. Whilst Poole isn't the smallest place by any stretch of the imagination. The residents of Poole are hardly spoiled for choice.
And with a lot of roofing services in the area fully booked up for up to 6 months it can be a real pain finding a service that's taking on new projects. That's where roofing Poole come in. Our team. With over 25 years experience. Will work tirelessly to make sure you're receiving the professional services you need and not waiting around months on end to get them. Call now and find out how the professionals at roofing Poole are doing things differently!
Roof, Chimney, & Gutter Specialists
When looking for a reliable roofing service you're rarely spoiled for choice. In fact most local services could be fully booked for up to 6 months. That's why roofing Poole works hard to ensure that all roofing projects taken on are completed to specifications and on time also. We're you local roofing specialists. However we don't just deal with roofs. Whether you need commercial or residential services we've got you covered for all. Whether gutter, chimney, lift insulation or roofing problems you're facing.
Roofing Poole is here for you if and when you need us. Furthermore we're able to provide you with a free no obligation quote for any work you might be thinking of taking on,When you need a relaible roofing service local to you in the Poole area call us! We'll take care of you and what's more is our team has over 25 years of experience. Not to mention all the tools and skills to make sure you're roof problem free in absolutely no time.
We won't tell you how to raise your children, or solve any of your other problems but we will provide the very best in quality roofing services. Whether you need cosmetic services or you need your whole roof repaired we'e got you covered every step of the way. And with our no obligation free quotations you'll know exactly where you stand when you talk to us. Call us today and discuss your options. You may be surprised as to how fast we can get moving on your roofing projects. Call now!
Speak To Roofing Poole Team..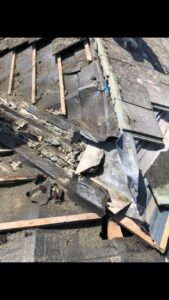 Our team is friendly and experienced so know what they're talking about when it comes to providing the services you need, when you need them. All of our work comes with guarantees and warranties so not only will we take care of you before and during. But roofing Poole also has a tremendous level of aftercare for all customers. Whether you have a flat, pitched, tiled, slate or other type of roof. We've got you covered! Call today and watch us go!